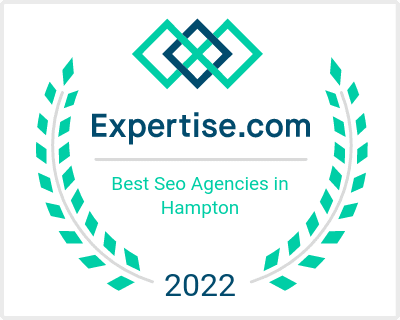 Firstly we would like to express our gratitude to our clientele across the country who entrusted us and supported us in our journey to become the leading Digital Marketing Agency.
Expertise.com connected with experts and our clients to name us the best SEO agency in Hampton, Virginia, for clients' satisfaction.
It was undoubtedly an outstanding achievement for SingTone Technologies to be recognized. Since its foundation in Jan 2015, Joseph Singleton and his team have worked hard to provide high-quality customer satisfaction. It was all by our team efforts and clients' positive support for us.
Our selection process at expertise.com was highly vigorous, which outreached our experience, credibility, and professionalism among the clientele. However, a clear and unbiased selection process benefitted us in being on top. Moreover, we would now be digitally available to millions of global clients.
Indeed, the selection process and the certification have offered new opportunities for us to bring the business to the next level and open the door to excel.
SingTone Technologies selection Process at expertise.com
There is a stringent and systematic selection process that expertise.com follows. This process is deep and equitable for all and starts from identifying the broad pool of active professionals within the geographical territory. SingTone Technologies was recognized as one of the leading active professionals with great potential to provide one-stop solutions for clients looking for local and national digital marketing services. In respect of this, our contacts and license information benefitted us to submit evidence of our authorized legal presence and our business performance report card.
Expertise.com has in-house software to evaluate the eligibility criteria and performance of a business to grant rewards. SingTone Technologies successfully fulfilled the set parameters to win this award:
Reputation: Recommendations from satisfied customers provide us the excellent exposure.
Creditability: Legal presence, certifications, and award-winning performance-enhanced our creditability
Experience: Our knowledge of technology, the art of its incorporation, years of experience, and performance were evaluated during the selection process
Engagement: We are flexible and approachable to new business opportunities
Professionalism: We are constituent as well as persistent at delivering the best solution and return on investment
We are keen to grow further and continue to raise the bar on excellence. Get in touch with the best Digital Marketing Company in Newport News, Virginia.