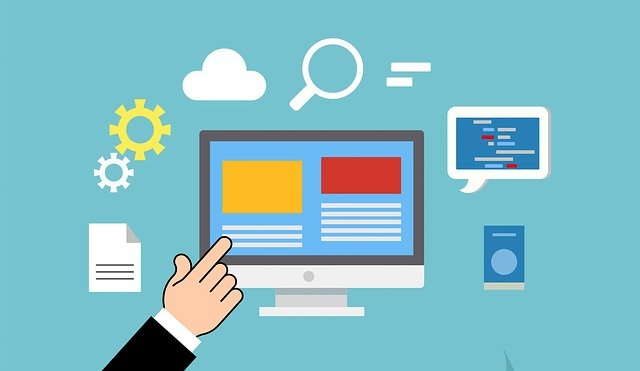 Your website reflects your company and allows visitors to interact with you and your products; therefore, customized websites are advantageous. It helps your audience decide whether to stay on the website or move on to the next. A customized website designed by SingTone Technologies helps in eliminating a drastic change in data traffic and conversion rate.
A good website could convey all the required and purposeful information to the audience. If designed well, it is a practical method of communicating all necessary and relevant information to visitors who have arrived at its search page. SingTone Technologies creates ergonomic websites that allow visitors to stay on the site and get all the information they need in the least time. As a result, the website bounce rate falls, and customers reach the checkout page.
Aesthetic and Ergonomic approaches for Website Design
As you know, web design reflects your company, so it should be distinctively appealing, informative, and engaging. In this regard, a web design company must incorporate aesthetic and ergonomic approaches into its design efforts. Additionally, color theory, infographics, and content play an unavoidable key role in crafting an attractive and engaging website that attracts the audience and optimizes the search engine. Regarding this, SingTone Technologies breaks the clichés and designs/modifies websites to have the following attributes:
Layouts that are responsive to various screen sizes such as mobile devices and tablets
Built with a negligible or little-to-no maintenance requirement
Ensure the website is highly ranked on search results
Improve website load time
Search Engine Optimization (SEO)
Robust and reliable customized development
Numerous automated web builders are available online, such as WordPress, Wix, Mozello, etc. These tools allow a non-technical person to create a website. However, it is helpful for learning, but when the goal is to showcase the business, a more effective platform is required. Therefore, a new edge Web Development Company, like SingTone Technologies, uses robust, trustworthy, and appropriate platforms with advanced technologies such as Blockchain, Progressive Web App (PWA), Accelerated Mobile Page (AMP), AI-powered chatbots, etc.
Customized Digital Marketing Services
Online marketing is the strategy to target the audience online and turn the traffic to a specific website. As a Digital Marketing Company, SingTone Technologies designs and customizes on-page, off-page SEO, SMO PPC, and E-mail marketing strategies per our clients' business needs and demands. SEO strategies such as AMP, Ahref, Trello, Lead enrichment tools, and graphic creation tools deal with the website ranking. These tools are used to rank a website higher on search engine results pages (SERP) which means that when your target customers search for products and services offered by your industry, they are more likely to come across your website. In addition, users become aware of your site and business when you appear on the SERP repeatedly, which increases the likelihood of potential customers landing on your web pages.
As a one-stop shop for Web Development and Web Design, SingTone Technologies creates, hosts, and supports custom websites, digital marketing, and project management like Enterprise Resource Planning (ERP) applications to streamline processes and reduce overhead. Our solutions are tailored to meet individual needs and support the ability to eliminate purchasing multiple licenses, products, or services. As a result, you will not need to purchase multiple applications or licenses for products to use.